Select a Better Jury
Best in class jury selection software to help you select a better jury and win more cases
Digital Sticky Notes
Record notes and graphical impressions about jurors while the system tracks peremptory and for-cause challenges automatically
Realtime collaboration
Prepare for your trial with your team and have an assistant take notes for you while you focus on the jury
Questionnaire data
Easily manage large amounts of data gathered from questionnaires and reference it during the trial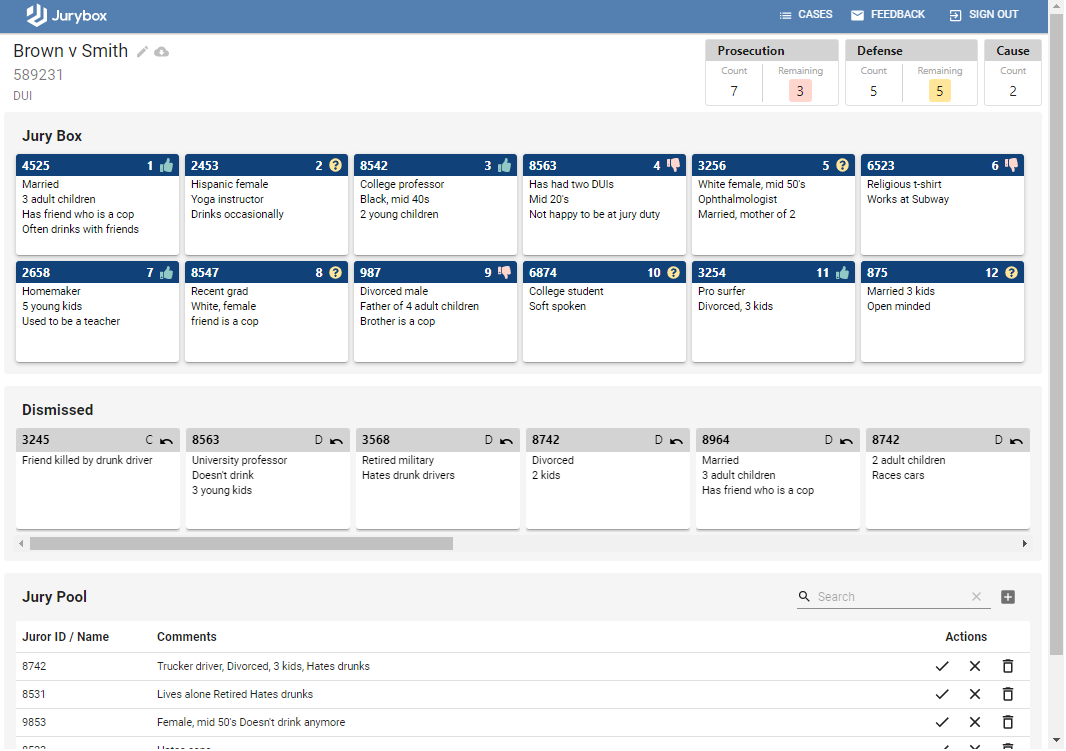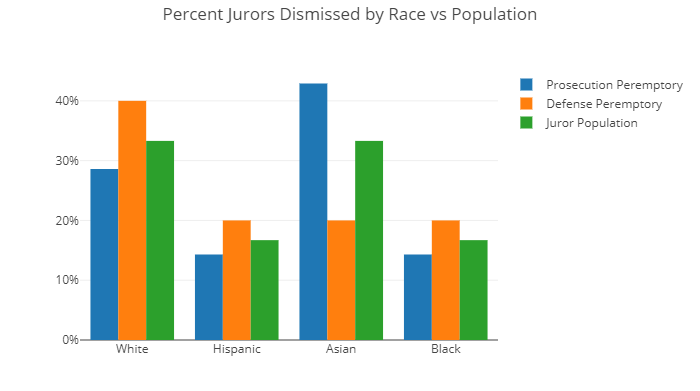 Demographics Analysis
Visualize jury demographics breakdown and compare to peremptory challenge demographics made by prosecution and defense to quickly spot or avoid unfair bias
Fully customized tracking
Easily track any jury demographic with fully customized selection categories
Trying to keep up with the fast pace of jury selection?
Jurybox can help you stay organized and effective so you can focus on selecting a great jury
Type notes instead of juggling sticky notes, or let your assistant take notes for you and get real time updates
Use on a laptop or iPad and reference data stored securely in the Cloud
Here's what trial attorneys are saying about Jurybox: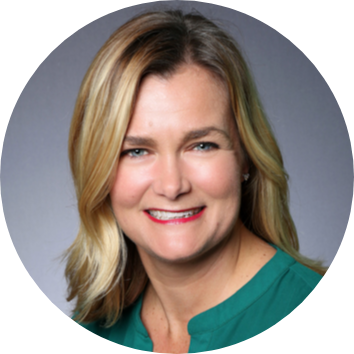 Thank you for inventing Jurybox. I love this software!
  It truly is the most ingenious trial software. It is so user friendly and easy to use.
- Michelle Lambo, President of Hillsborough County Association of Criminal Defense Lawyers
Jurybox is simple to use, clear and helpful;
honestly a gamechanger... no more sticky notes. I love it!
- Mark Werksman, Managing Partner at Werksman Jackson & Quinn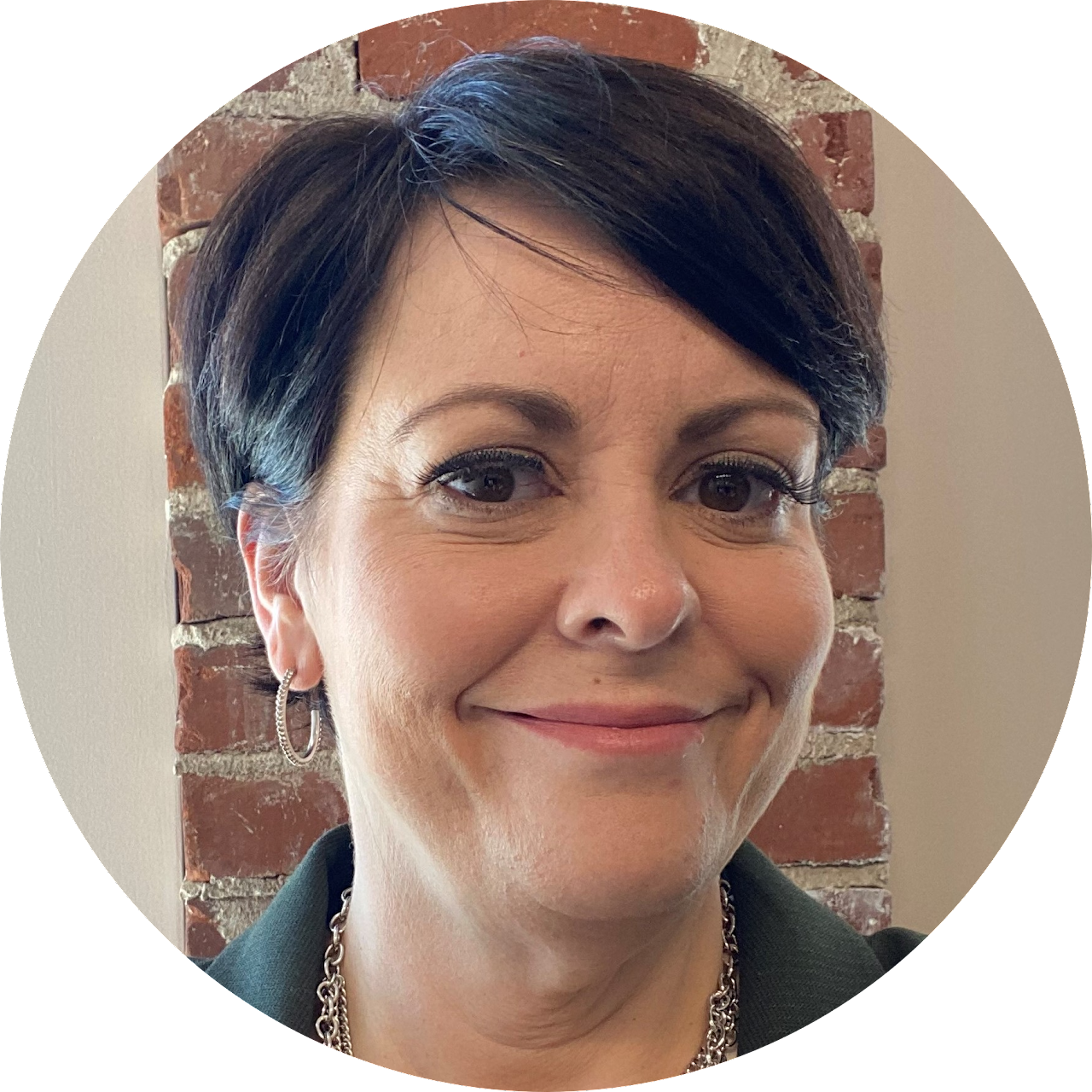 Jurybox is exactly what I have been looking for.
If I knew how to design an app, it would have been this. It's features are user friendly and incorporates the "sticky note" system on an app. I highly recommend this app to all trial attorneys.
- Deborah Miller, Senior Deputy District Attorney at Fresno County District Attorney's Office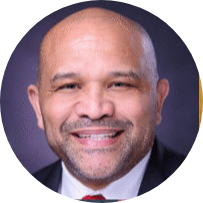 Jurybox streamlined my jury selection process tremendously.
I have been thoroughly impressed by the responsiveness of the Jurybox staff. Their willingness to listen and accommodate is awesome.
- Patrick Beasley, Assistant District Attorney at Sixth Judicial District Court in Jackson, MS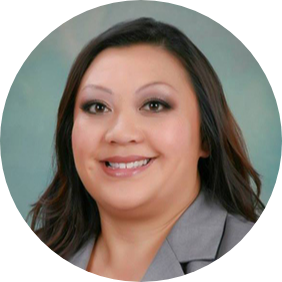 I love Jurybox for its simplicity.
It automates the process I would naturally use for jury selection.
It's really nice that my assistant can take notes for me during a case and they instantly pop up on my laptop. Jurybox allows me to focus on the jurors' responses instead of moving around sticky notes.
- Pahoua Lor, Owner of Law Offices of Pahoua C Lor